Questions about Custom Printed Packaging? Call: 800.957.4286
Custom Printed Disposable Lids
These Thermo-formed lids are designed to compliment the cup without taking away from the printed design. Other lid types are available for large quantity orders.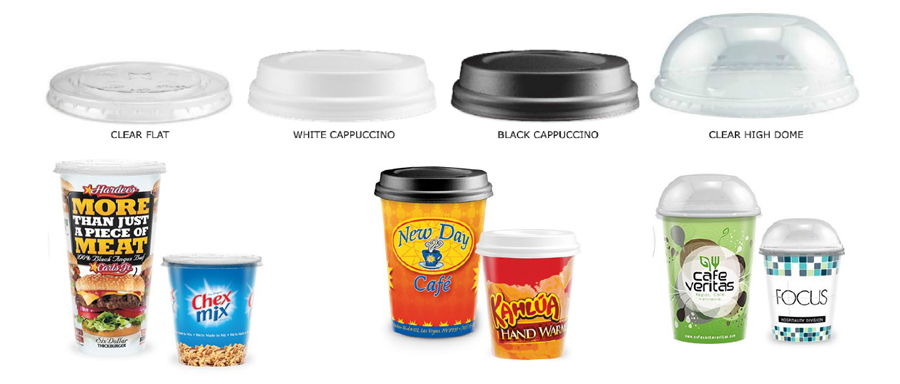 Reusable Lids
These injection molded lids are reusable and available in black, white and red and come with or without a straw slot.
Custom colors are available with a minimum order of 200,000 and 6 week lead time. These lids are sold in sleeves of 50. Spot color printing is also available with a minimum order of 50,000 pieces and a four week lead time.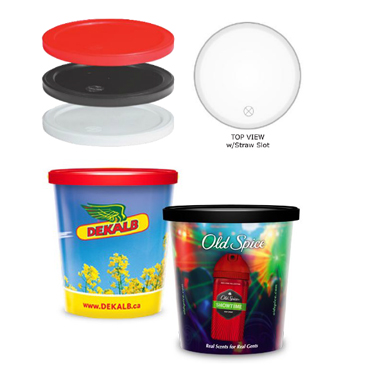 Reusable V3 Lids
Our reusable V3 lids are available for our 12oz and 16oz cups and 8oz, 12oz and 16oz containers.
These unique lids are available as a stock lid or custom printed to compliment any cup promotion or container. Two styles available: bank slot and container. Custom printed V3 lids have a 25,000 piece minimum order requirement and a 6 week lead time. Custom rim colors available.