Questions about Custom Printed Packaging? Call: 800.957.4286
Custom Printed Dinner Napkins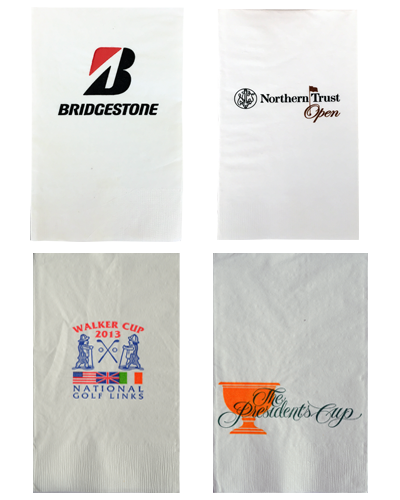 If you're looking for the perfect napkin, custom printed Dinner Napkins are a great way to burn a positive lasting impression in the minds of your customers.
These high quality paper napkins can help increase your brand visibility without increasing your storage space needs. With low minimum order requirements and short lead times this paper dinner napkin is the perfect fit for any size restaurant.
Aside from being multi-use table napkins, these custom napkins can also be used as wedding napkins. Our printed napkins are professionally printed, absorbent, and durable for any type of use.
Open size: 13″ x 17″, 15" x 17" & 17" x 17"
Folded size: 4.25" x 7.5" & 4.25" x 8.5"
Available in 2 and/or 3-ply tissue
Facial coin edge finish
LEAD TIME: 6-7 weeks
No rush orders.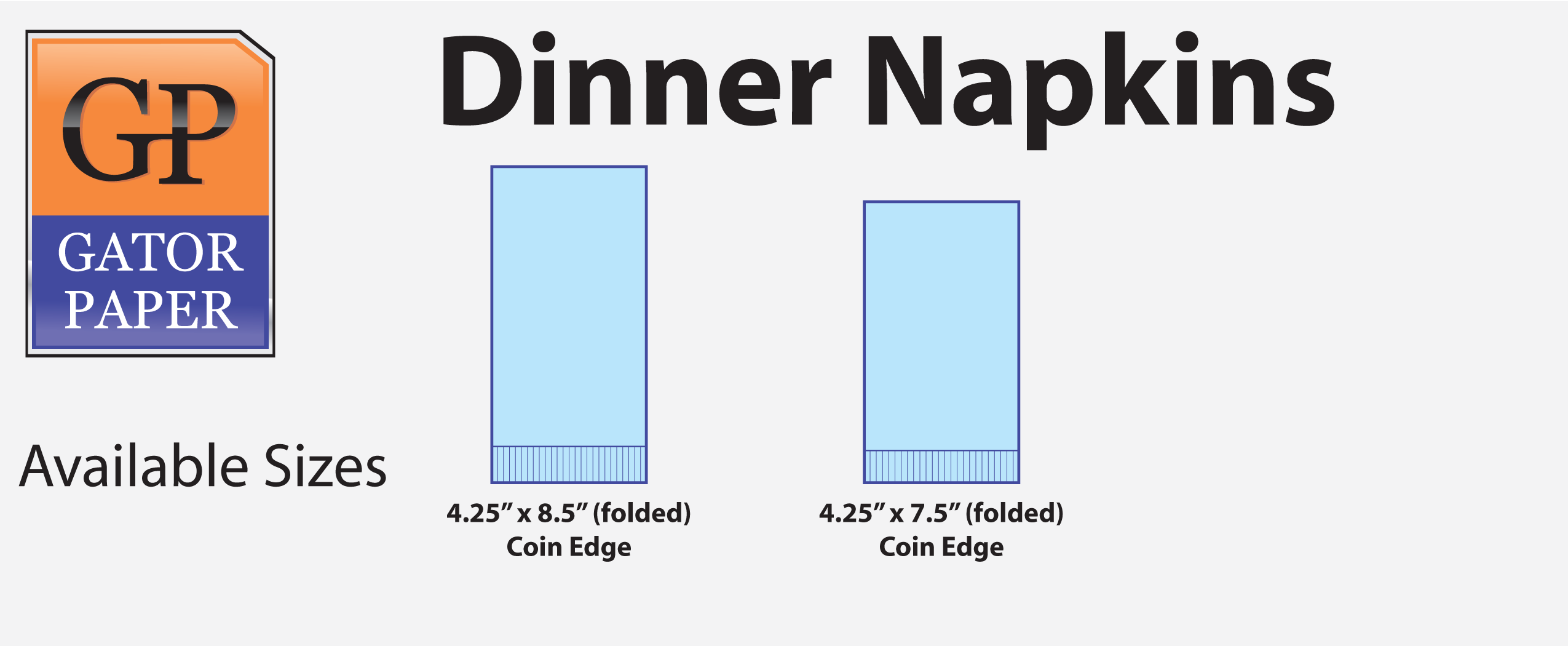 Custom Printed Dinner Napkins can portray your branded message in a unique and professional way!
What is the minimum order requirement for Dinner Napkins?
Custom printed Dinner Napkins have a 12,000 piece minimum order requirement. Our small order requirements and short lead times make this napkin a perfect fit for your restaurant or event.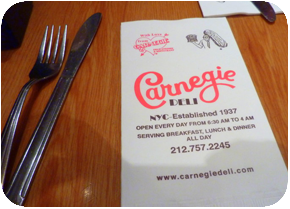 How long will my Dinner napkin order take for production?
Lead time for printed Dinner Napkin orders is 6-7 weeks. No rush orders.

What are your printing capabilities?
Dinner Napkins can be printed up to 4 spot PMS colors. We can match any PMS color on the chart with some metallic ink options available.

What kinds of art files are required for proofing?
Bitmap files are never accepted as they are too low quality. Vector art files are preferred. Adobe Illustrator, .EPS and high resolution PDF files work best, however, if the line artwork is simple enough, sometimes a JPEG file will work.
---
Need a price quote on custom printed Dinner Napkins? Contact us today!
Call 800-957-4286 or submit a Contact Form for prompt reply.

Let Gator Paper help your business "TAKE A BITE OUT OF THE COMPETITION!"
Looking for a napkin with a paper linen feel for a more formal event? Take a look at our line of custom printed Paper Linen Napkins.