Questions about Custom Printed Packaging? Call: 800.957.4286
Custom Printed Deli Paper (Sheets & Rolls)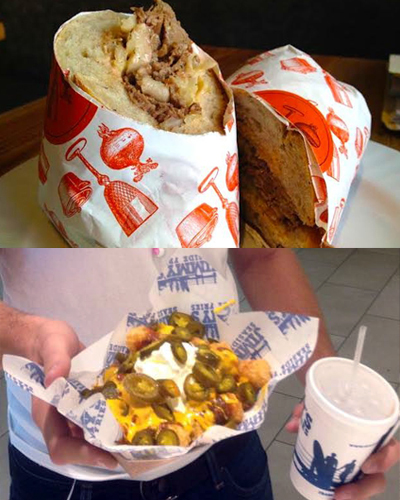 Whether wrapping tacos, sandwiches, crepes, burgers, or subs, our Deli Paper is more than up to the challenge! This lightweight custom printed Deli Paper is our most popular food service sheet. Even though Gator Paper offers a wide variety of food wrapping paper and food packaging restaurant supplies, our deli paper is one of most dependable and durable custom deli paper solutions. This dry wax sheet is perfect for a wide variety of food service projects. Our Deli Paper also makes for the best basket liner on the market. Great wet strength and won't fall apart when it gets saturated with water or grease.
Make the right first impression with your customers and reinforce your brand image with our custom printed Deli Paper, also known as personalized wrapping paper.
Perfect for food boat liners, box liners, taco wraps, sandwich wraps, tray liners, basket liners
Great wet strength!
Most cost effective custom printed food service paper.
Available in Deli Paper sheets or Deli Paper rolls
Custom printed Deli Paper is the perfect way to help extend your branded message into the hands of your customers!
Do I need to buy a truck load of deli paper to make it affordable?
No! Short runs of Deli Paper will keep your storage needs to a minimum, minimize the amount of out of pocket expenses, and allow yourself to harness the power of branding with every order that leaves your kitchen. Call us today to order your printed deli paper and be prepared for all of your deli wraps.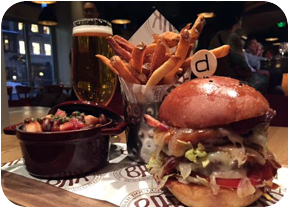 What size deli sheet should I order?
That is the million dollar question! 12 x 12 and 15 x 15 are the most popular deli paper sheet sizes for wrapping sandwiches, hamburgers, hotdogs, steak sandwiches, subs and more. When wrapping single service food items, always remember to use a large enough sheet to be able to wrap the deli paper completely around the food item and leave at least a 3 inch paper overlap. This will help ensure the deli sandwich wrap paper stays folded closed around the food item. We offer a list of standard deli paper sheet sizes to help keep your costs down, however, custom sheet sizes are also available to solve any food service problem.
What are your printing capabilities?
Deli Paper can be printed with 4 color process depending on the sheet type. Sometimes, screen of either existing PMS color can be made to add the look of a third or fourth color. We can match any PMS color on the chart. We *almost* have unlimited capabilities since we can run this on greaseproof.
Are JPEG files good enough quality for printing on deli paper?
Unfortunately, no. Vector art files like Adobe Illustrator, .EPS and high resolution PDF files are required in order for us to provide you with an accurate proof. Sometimes a JPEG file will work if the line artwork is simple enough, but most files need to be Vector in order for us to separate the colors and layers.
---
Need a price quote on custom printed Deli Paper? Contact us today!
Call 800-957-4286 or submit a Contact Form for prompt reply.

Let Gator Paper help your business "TAKE A BITE OUT OF THE COMPETITION!"
Looking for an eco-friendly solution to your standard food service sheet?
Look no further than our lightweight custom printed Sandwich Paper.
This sheet is sure to make a powerful impression on your customers! Make your company brand take a stand!