Questions about Custom Printed Packaging? Call: 800.957.4286
Custom Printed Sandwich Bags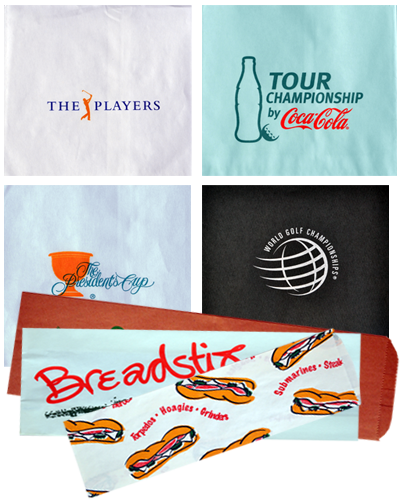 Custom printed sandwich bags offer an ideal packaging alternative for the food service industry.
Gator Paper provides a complete line of high-quality, durable sandwich bags in a variety of vibrant colors, basis weights and popular sizes.
Custom printing and hot stamping is available. With minimums as low as one case, Gator Paper can help any size business promote their products or services with personalized packaging. Our printed sandwich bags, lunch bags, or also known as snack bags are the perfect solution for disposable branding that's green friendly. These printed paper bags are inexpensive compared to box packaging, and durable enough to withstand their use.
Numerous sizes available
Available in many colors including white and Kraft brown
Custom cut options are available
Perfect presentation piece for any catering event!
LEAD TIME: 4-9 weeks depending on size.
No rush orders.
Custom Printed Sandwich Bags pack that extra punch needed to help communicate your branded message
What is the minimum order for custom printed Sandwich Bags?
The minimum order requirement for custom printed Sandwich Bags is 5,000 pieces. Our ability to offer small order minimums eliminates your need for extra storage room.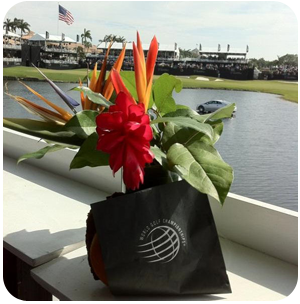 How long will my order take to print?
o LEAD TIME: 4-9 weeks depending on size for all custom printed Sandwich bag orders. Transit time is typically 2-4 days for the East coast, and 5-7 days for the West coast.
What are your printing capabilities?
Two color spot PMS printing and full coverage printing available . We can match any PMS color on the chart.
What kind of artwork is required?
All artwork submitted must be a Vector art file. Adobe Illustrator, .EPS and high resolution PDF files are preferred. If the line artwork is simple enough, sometimes a JPEG file will work. Bitmap images are not good enough quality for proof or plate making, and are not accepted.
---
Need a price quote on Custom Printed Sandwich Bags? Contact us today!
Call 800-957-4286 or submit a Contact Form for prompt reply.

Let Gator Paper help your business "TAKE A BITE OUT OF THE COMPETITION!"
Need a two part food service bag that can stand up to the toughest food service tests?
Then look no further than our custom printed Gourmet Bags!