Questions about Custom Printed Packaging? Call: 800.957.4286
Custom Printed Sandwich Paper (Sheets & Rolls)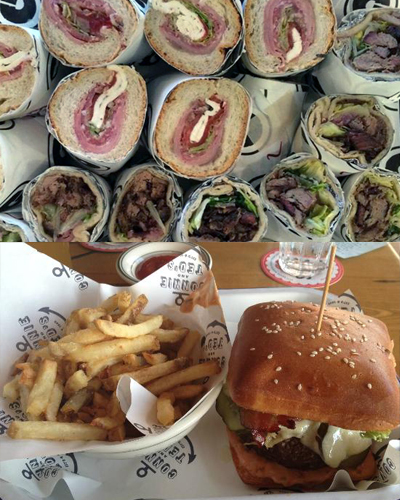 Looking for the most universal food service sheet on the market today? Look no further, you found it, our custom printed Sandwich Paper is our most versatile and cost effective sandwich wrap paper in our product lineup. Your business won't be disappointed with this custom printed sandwich wrap.
Custom printed Sandwich Paper is a great food wrapping paper for both hot and cold foods and perfect for any type of sandwich packaging solution when in need of dependable restaurant supplies.
Show off your corporate branding with this personalized wrapping paper that will constantly continue marketing your business logo no matter what it wraps around. This sandwich paper or food paper wrap has very strong heat retention properties, and makes for an excellent heavy duty basket liner for the greasiest of foods.
A durable paper that's great for sandwich wraps
Poly coating on one side, matte finish on the other
Absorbs grease and moisture
Great as burger wrapping paper, wrapping burritos, sandwiches, hot dogs, and more!
Helps food retain heat for an extended period of time
The most versatile sandwich paper wrap available
Our Custom Printed Sandwich Paper line will exceed your expectations. Guaranteed!
How much sandwich paper do I have to buy?
Our ability to offer small order minimums eliminates the need for extra storage room.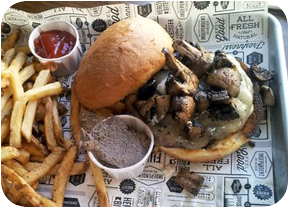 How do I decide between standard sheet size printed sandwich paper versus custom sheet size?
All of our food service sheets can be cut to any custom sheet size needed. Whether you are wrapping sandwiches or lining a food boat for wings and fries, we can cut our sandwich paper to any size needed to get the job done. We also offer a standard sheet list that will help keep your overall project cost down.
What are your printing capabilities?
Coated Sandwich Paper offers 4 color process depending on the sheet type or can be printed with up to 2 spot PMS colors. Sometimes, a screen of either existing PMS color can be made to add the look of a third or fourth color. Sandwich paper can also be printed on the coated and/or uncoated side of the paper. We can match any PMS color on the chart. We *almost* have unlimited capabilities since we can run this on greaseproof paper.
What kind of artwork is required?
All artwork submitted must be a Vector art file. Adobe Illustrator, .EPS and high resolution PDF files are preferred. If the line artwork is simple enough, sometimes a JPEG file will work. Bitmap images are not good enough quality for proof or plate making, and are not accepted.
---
Need a price quote on custom printed Sandwich Paper? Contact us today!
Call 800-957-4286 or submit a Contact Form for prompt reply.

Let Gator Paper help your business "TAKE A BITE OUT OF THE COMPETITION!"
Need a light weight food service sheet that is both durable and cost effective? Look no further than our custom printed Deli Paper. With a minimum order of just one case, you can't go wrong!