Questions about Custom Printed Packaging? Call: 800.957.4286
Custom Printed Food Containers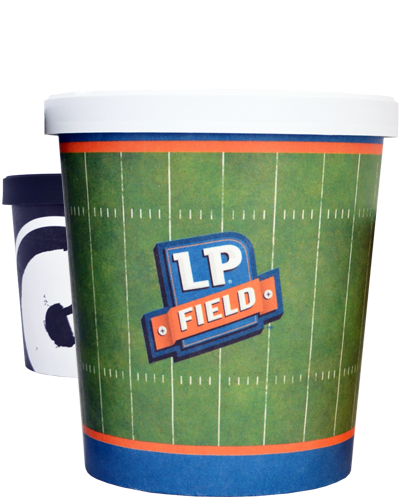 Our custom printed Food Containers are great for extending your brand beyond the front door of your restaurant.
These Hi-Definition, full-color, printed containers are a great brand recognition tool for any size business.
Whether your business needs disposable food containers, lunch containers, or to go containers, we have many size options to choose from.
Multiple lid options, which can be custom printed as well, are available for that extra powerful branding punch. These food storage containers are great for soups, side dishes, pasta and more!
Sizes: 3oz, 5oz, Short 8oz, Short 12oz, Mid 12oz, 14oz, 14oz short, 16oz pint, Short 16oz, 17oz, Short 20, and Short 32oz
Material options: Hot Paper, Cold Paper, Clear Plastic or White Plastic
Full color printing available
Numerous lid options
Custom printed lids available
Disposable containers
MINIMUM ORDER: 2,000 for paper, 5,000 for plastic, and 10,000 for 32oz short plastic

Our Custom Printed Food Containers are a great way to leave a high-quality, lasting impression!
How many custom printed Food Containers do I need to buy?
The minimum order required for custom printed Food Containers is 2,000 pieces. 5,000 for plastic, and 10,000 for 32oz short plastic. Lids, and custom printed lids, are sold separately.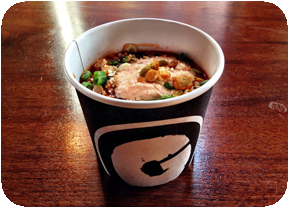 What is the lead time for custom printed Food Containers?
Standard lead time for all custom printed Food Containers is 2-3 weeks, however, rush orders are available with an additional fee.
What are your food containers printing capabilities?
Food Containers can be printed via full color processing with full ink coverage capabilities. These custom printed Food Containers will raise the branding bar for any size restaurant.
What kind of artwork is required?
Vector art files are preferred. Adobe Illustrator, .EPS and high resolution PDF files work best. If the line artwork is simple enough, sometimes a JPEG file will work, however, Bitmap images are not good enough quality for proof or plate making, and are not accepted.
---
Need a price quote on Custom Printed Food Containers? Contact us today!
Call 800-957-4286 or submit a Contact Form for prompt reply.

Let Gator Paper help your business "TAKE A BITE OUT OF THE COMPETITION!"
If you want your branded message to go home with your customers, check out our line of custom printed Take Out Boxes.
Perfect for any size restaurant!