Questions about Custom Printed Packaging? Call: 800.957.4286
Custom Printed Hot Paper (Sheets & Rolls)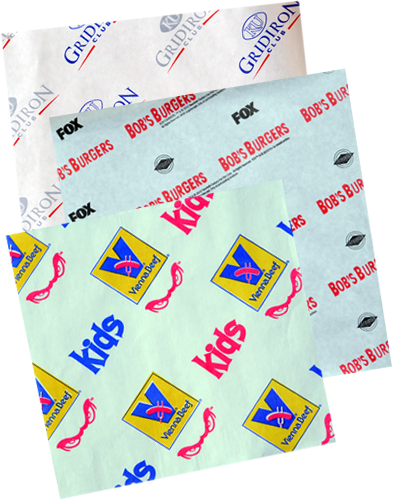 Custom printed Hot paper is the most unique food service paper, and greaseproof paper on the market today. This one of a kind coated food wrap is the perfect eco-friendly substitute to cushion foil.
Hot Paper is both microwave and oven safe up to 375˚. This means you can reheat your food without having to unwrap it first! What other food service paper will let you do that?
This Hot Paper food sheet is truly a one of a kind product that will impress even the biggest food critics.
Superior food paper wrap grease absorbing properties
Microwave safe
Oven safe up to 375˚
Great eco-friendly food wrapping paper substitute for cushion foil
Available in greaseproof paper sheets or by the roll
Personalized wrapping paper ready to handle anything hot
This unique food service sheet is bound to HEAT UP your food service presentation!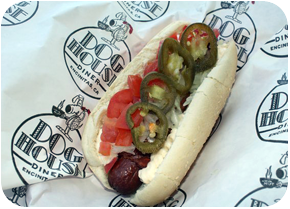 How do I decide between Hot paper sheets versus rolls?
We find that most of our clients (fast paced restaurant environments) that start with ordering rolls eventually switch to sheets because it is more efficient and cost effective. It is difficult to tear a consistent sheet length off a roll when you are busy preparing numerous food orders. Custom printed sheets eliminate that waste factor and help increase production speed.
What are your custom printing capabilities?
Hot Paper offers 4 color process depending on the sheet type or can be printed with up to 2 spot PMS colors. Sometimes, a screen of either existing PMS color can be made to add the look of a third or fourth color if needed. We can match any standard PMS color on the chart and some metallic colors. We *almost* have unlimited capabilities since we can run this on greaseproof paper.
What artwork format is required?
All artwork submitted must be in Vector form. Adobe Illustrator, .EPS and high resolution PDF files are preferred. Bitmap images are not good enough quality and are not accepted.
---
Need a price quote on custom printed Hot Paper? Contact us today!
Call 800-957-4286 or submit a Contact Form for prompt reply.

Let Gator Paper help your business "TAKE A BITE OUT OF THE COMPETITION!"
Looking for the opposite of Hot Paper? Check out our custom printed Freezer Paper!
It protects food in the freezer for up to 1 year!