Questions about Custom Printed Packaging? Call: 800.957.4286
Custom Printed Placemats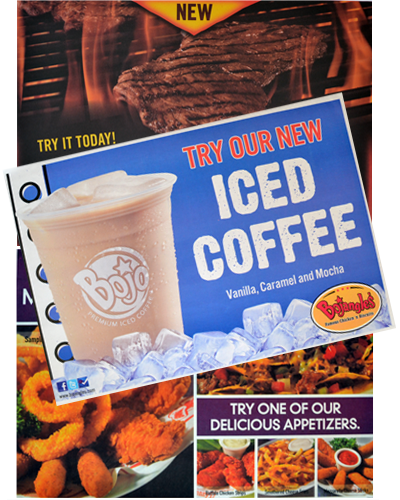 Getting your message across to your customers is a vital part of a strong branding campaign.
Our custom printed Placemats, Table Mats, or also known as Table Placemats can help your business make the most out of every Impression with eight color imaging capabilities that are sure to impress!
This means you can print 4 colors on both the front and backside of your Placemats, for a possible total of two marketing messages per one paper Placemat!
These high quality Paper Placemats are available in many stock sizes. Custom die cutting like round-corners, scalloped edges and many other patterns are available. We have both in-line and off-line folding capabilities in all of our custom Placemats. Read more below on all that we have to offer on our custom printed Placemats.
Sizes: up to 20"x 22"
Base Weight Stock: 38#, 50#, 60#, 70# & 75# high bulk
Up to 8 color printing
50+ die cut pattern options
Our Custom Printed Placemats are the perfect addition to any food service presentation!
What is the minimum order requirement for Placemats?
The minimum order requirement for custom printed Placemats is 25,000 pieces. Specialty die cut projects may have higher minimum order requirements.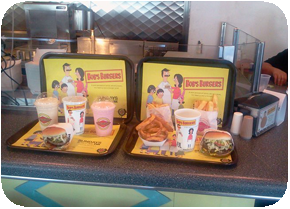 How long will my order take to print?
Standard lead time for custom printed Placemats is 2-3 weeks. Rush orders are available for an additional fee when the production schedule allows.
What are your printing capabilities?
Placemats can be printed on both sides of the sheet with a total of 8 colors. Embossing, Folding and Perfing finishes are available.
What kind of artwork is required?
All artwork submitted must be Vector. Adobe Illustrator, .EPS and high resolution PDF files are preferred. If the line artwork is simple enough, sometimes a JPEG file will work. Bitmap images are not good enough quality for proof or plate making, and are not accepted.
---
Need a price quote on Custom Printed Placemats? Contact us today!
Call 800-957-4286 or submit a Contact Form for prompt reply.

Let Gator Paper help your business "TAKE A BITE OUT OF THE COMPETITION!"
Custom printed plate liners are now here and available in many sheet types and sizes. Check out the details here!
Questions about Custom Printed Packaging? Call: 800.957.4286