Questions about Custom Printed Packaging? Call: 800.957.4286
Custom Printed Styrofoam Cups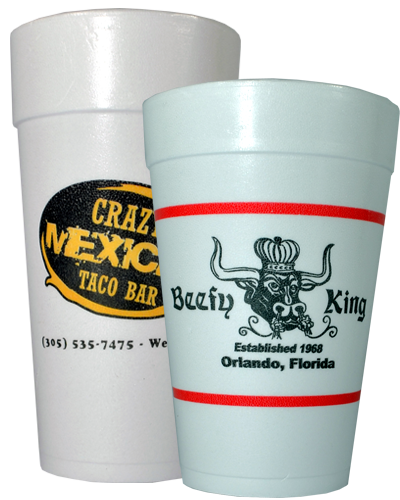 Gator Paper offers an extensive line of custom printed Styrofoam Cups.
Styrofoam cups are an excellent option for keeping drinks cold for a longer period of time. Our high quality foam cups will be sure to impress your customers with both print quality and product durability.
Styrofoam cups keep your customers drinks cool as ice! These Styrofoam cups with lids decrease spills and seal tight for travel.
Harness the power of brand recognition that comes from printing your company logo on Styrofoam cups! Styrofoam cup printing is second to none. Starting as a white Styrofoam cup, it's best to add your logo or a single image to them and not a full cover print job if you're looking to customize Styrofoam cups.
Available in 4oz, 6oz, 12oz, 16oz, 20oz, 24oz & 32oz sizes
Lightweight and very durable construction
Single use cup
Spot PMS printing
MINIMUM ORDER: 7,000
LEAD TIME: 3-4 weeks for 1 color jobs and 6-7 weeks for 2+ color jobs
No rush orders.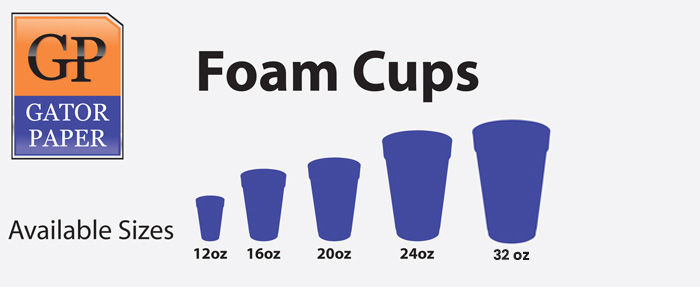 Our custom printed Styrofoam Cups are a great way to brand your image without breaking the bank!
How many Styrofoam Cups do I need to buy for a custom print?
The minimum order requirement for Styrofoam Cups is 7,000 cups. Price breaks are available for larger order quantities.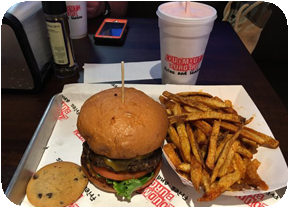 What is the lead time for custom printed Foam Cups?
The standard lead time for custom printed Foam Cups is 3-4 weeks for 1 color jobs and 6-7 weeks for 2+ color jobs. Transit time is typically 2 – 4 days for the East coast, and 5 – 7 days for the West coast.
What are your printing capabilities?
Styrofoam Cups can be printed with up to 3 spot PMS colors. We are able to match any PMS color on the chart.
What kind of artwork is required?
Vector art files are preferred. Adobe Illustrator, .EPS and high resolution PDF files work the best, however, if the line artwork is simple enough, sometimes a JPEG file will work. Bitmap images are not good enough quality for proof or plate making, and are not accepted.
---
Need a price quote on custom printed Cocktail Napkins? Contact us today!
Call 800-957-4286 or submit a Contact Form for prompt reply.

Let Gator Paper help your business "TAKE A BITE OUT OF THE COMPETITION!"
Looking for the next size up in custom printed napkins? Look no further than our custom printed Luncheon Napkins.