Proudly Serving the PGA Tour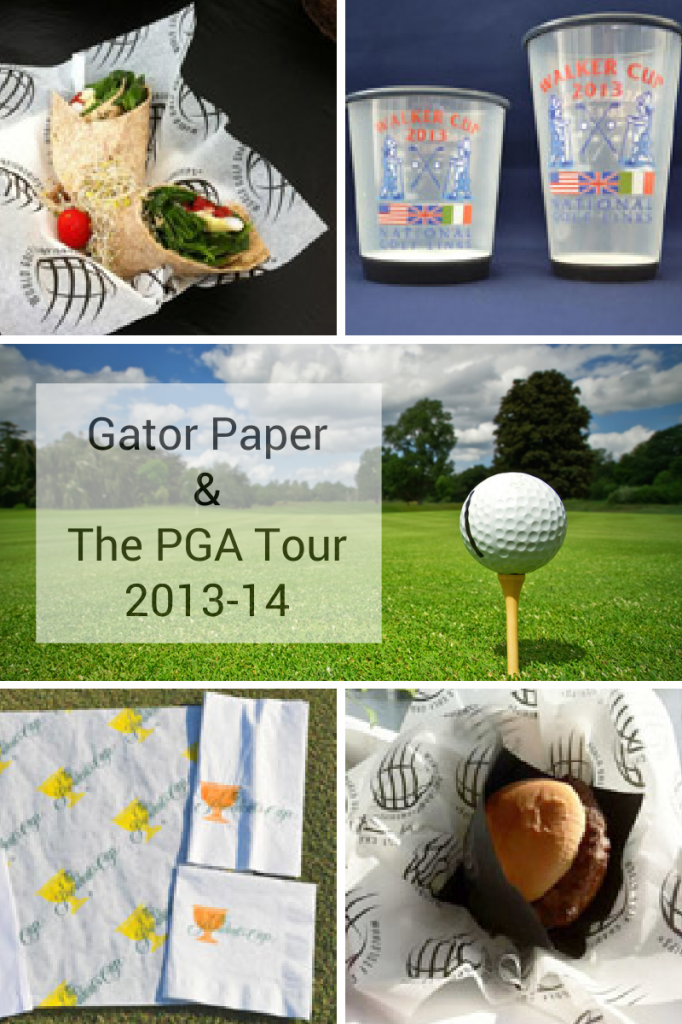 Ah, the PGA Tour…the golden mecca for golfers and golf fans alike. This globally recognized event is based in Florida with tournaments throughout the United States, as well as Puerto Rico, Canada and Mexico. Hands down, it is considered the premier men's professional golf tour in the world. And…
Gator Paper has had the privilege of supplying the PGA Tour with custom printed food service products.
It's been our pleasure to partner with this brand giant to promote their corporate identity through our high quality printed products. Over the years, we've served the PGA Tour with a variety of food service items, including: hamburger and hot dog wraps, hamburger and hot dog bags, food basket liners, cups and napkins.
Extending your brand into the stands with custom printed products makes sense for sporting events everywhere – whether you're the PGA or a high school football team. Not only do printed food service items reinforce your team's identity, but they also serve as an opportunity to create a stronger, more attractive sponsorship package.
You can add value to your sponsor's dollar by branding their logo on your concession supplies. This will effectively increase their frequency of valuable customer impressions. More Individual Impressions = Greater Brand Recognition. Imagine the premium your team could charge for this unique sponsorship opportunity.
With our record-breaking low minimums, you can order exactly what you need and boost your sports team's sponsorship revenue. Contact Gator Paper today to see how they can help you EXTEND YOUR BRAND INTO THE STANDS!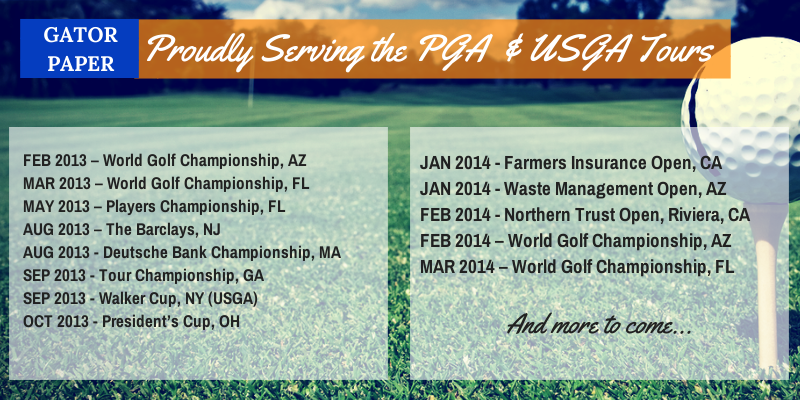 MEDIA CONTACT:
Chris Novak
Phone: 1-800-957-4286
info@GatorPaper.net
About Gator Paper:
Gator Paper is the #1 source for all your custom printed Food Service needs.  Specializing in custom printed Sandwich Paper, Deli Paper, Butcher Paper, Hot Paper, Eco Kraft Paper, Cups, To Go Bags, Napkins, TO GO Boxes, Paper Food Boats and more.  We offer the lowest minimums in the country on all of our custom printed products.
Gator Paper can help you develop your "brand" design or advertising concepts into custom packaging reality. From concept to delivery, Gator Paper is the short run custom printed food product leader. Take advantage of this powerful form of brand identification without breaking the bank! www.GatorPaper.net