Questions about Custom Printed Packaging? Call: 800.957.4286
Custom Printed Packaging for Cannabis Dispensary and Retail Packaging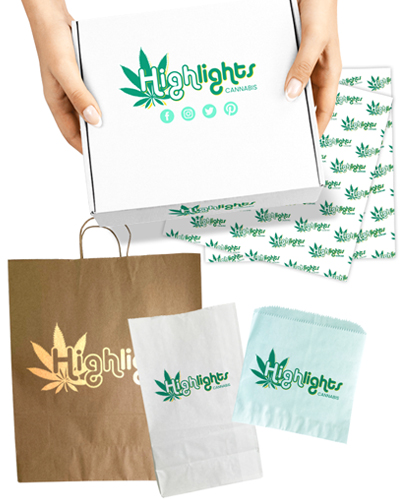 Gator Paper now offers a wide range of custom cannabis dispensary and retail packaging options. From our custom-printed greaseproof paper, printed subscription boxes, labels, to go bags and handle shopping bags, we can help your strains stand out!
Specializing in low order minimums and quick production times – high-quality prints and products are what we do best!
Whether you own a shop, dispensary, or retail store, Gator Paper has you covered.
If you are looking to take your store brand to the next level, then look no further than our custom printed packagin products.
Custom-printed greaseproof paper
Printed subscription boxes
Labels
To go bags
Handle shopping bags
I own a small dispensary shop and can't afford to order lots of printed product at a time, what do I do?
Don't panic. Ordering in smaller quantities eliminates the need for lots of storage room. We specialize in everything from single shop setups to multi-location franchises.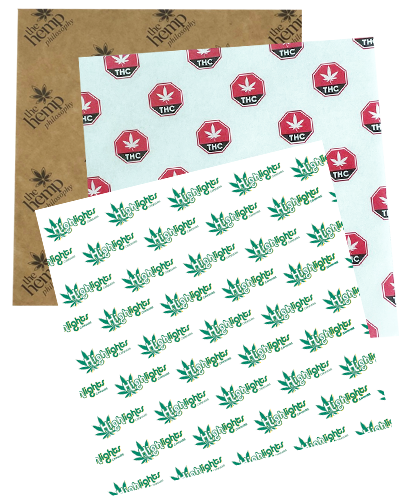 How can your lead time be 2-3 weeks for printed greaseproof paper when everyone else is 5-6 weeks?
Because they are slow and inefficient! Our goal is to get your printed materials order delivered as quickly as possible. We work tirelessly to make sure our customer deadlines are met and the quality of our product will keep you coming back for more. If you need your order in a hurry ask one of our sales team members about our Rush Order program.
What are your printing capabilities?
Our products are printed using a variety of printing technologies. We can run anything from a simple one color image to full color and full ink coverage prints. We can match any PMS color on the chart.
What are your printing capabilities?
Greaseproof Paper can be printed with up to 2 spot PMS colors. Sometimes, screen of either existing PMS color can be made to add the look of a third or fourth color. This sheet can also be printed on the coated and/or uncoated side of the paper. We can match any PMS color on the chart.
How creative can I get with my artwork?
Sky is the limit for graphic creativity. If you can think it, we can print it. Our talented art department will work closely with you to come up with a creative solution to any brand design challenge.

---
Need a price quote on custom printed Greaseproof Paper? Contact us today!
Call 800-957-4286 or submit a Contact Form for prompt reply.

Let Gator Paper help your business "TAKE A BITE OUT OF THE COMPETITION!"
Looking for the most versatile food service sheet on the market today? Then look no further than our custom printed Greaseproof Paper. This coated, medium weight food service sheet is sure to exceed your highest expectations!